Travel Photography Tips and Tricks
"TRAVEL FAR ENOUGH YOU SEE YOURSELF!" It is not just a mere quote. This means so much. It is said that Travelling keeps you more healthy, reduces stress and enhances creativity. From a one day tripper to a hardcore traveler, Who doesn't like traveling? When a Photographer, who is also interested in Travelling gets in, the scene changes. Apart from enjoying through his eyes, he needs to keep his third eye (camera) wide open. That is which will make his moments to memories. Here are some essential Travel Photography Tips and Tricks that will help every Traveller or Photographer to improve himself. When it comes to Travel Photography Tips and Tricks there are many small things that will help you in a big way. Here are 10 Travel Photography Tips and Tricks that will help you transform yourself from your next trip.
1. Pre Trip Exploration
Exploring places is so much fun. But it is not that fun when you are lost in places and you don't reach your destination on time. By this, you may even miss the opportunity of clicking pics in a good lighting. Hence it is very much important to have a prior study of the place. You can even calculate the kilo meters and travel timings from one place to another. This will help you to not get lost into an elsewhere place. You can plan on what all places you can go for Photography and what all places you can just sit & relax and enjoy yourself. You can search for hotels and motels situated at that place. We can even go through if they have good offers for the stay. This first point of the Travel Photography Tips and Tricks is the most important point that will help you save time, travel more and make you feel PAISA VASOOL! 😛
2. DONT MISS THE GOLDEN HOUR – Rise Early & Return Late
Nothing satisfies a Photographer more than a good picture taken in good lighting. Golden hours are always the best for Photography. The golden hour for Photography usually lasts from 6 a.m to 10 a.m & 3 p.m to 6 p.m. These are timings when the sun rises and sets respectively.
It is a very vital thing in this Travel Photography Tips and Tricks. Early morning shoots always make you think more and work more. If you want a shoot a place but it is always crowded, You can try to shoot it early in the morning where the crowd will be comparatively less. In the evenings, usually, the back light is more which will suit well for Peoples portraits. You can make use of this light to depict Peoples culture & tradition. A golden hour photo shoot can never be compared with a noon shoot where light is on the top. Hence rising early and returning late will help you capture more and travel more.
3. Talk to People
When it comes to Peoples portraits or depicting culture, You need to get on the streets rather than the usual Landmarks. To get on the streets, The first and foremost is to interact with people. Talking to people will help you in a great way. Try to get along one among them.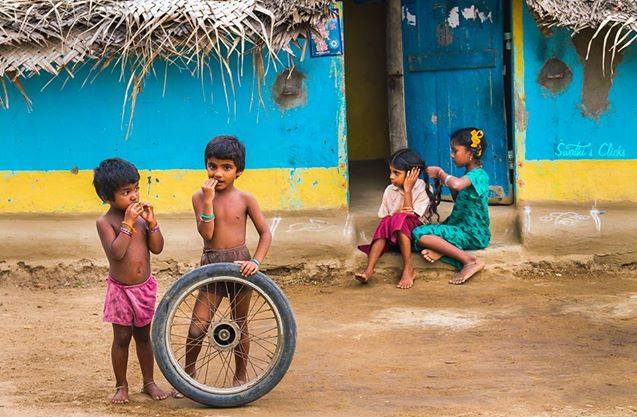 This way, they will get more comfortable with you. Interact with them about their daily life and tell them about yourself. While traveling, You get to meet so many walks of people. Capturing them will be a one time experience and it will be a great portfolio for you. While getting along with People more, They may suggest you more places which can be so good than what you planned. People belonging there are always more experienced with the places. Talking to people will help in building more self-confidence for your future travels and all endeavors. Travelling turns to be so much fun when you Clicking and Talking to people.
4. Rule of Third
Professional Photographers will know about the rule of thirds. Rule of thirds is where the screen will be assumed with two horizontal lines and two verticle lines. The subject will be placed on one-third of the frame either left or right.
The subject will be on the intersection points of the two horizontal and verticle lines. Rule of thirds has the ability to turn any boring photo to a pleasant one. To know more about it, You can check the link https://en.wikipedia.org/wiki/Rule_of_thirds. Here are some examples of the rule of thirds. It doesn't apply only to pictures with subjects. It can be followed for landscapes. But it is not that a picture should always follow the rule of thirds. There is another rule called break the rule of thirds about which we will be talking in our next point of The Travel Photography Tips and Tricks.
5. Experiment while Composing
Like I mentioned earlier, to make a picture better, the rule of thirds need not be followed every single time. Sometimes, experimenting with your camera will give more good results. We can never figure out which is going to be our best picture. Any random click can become your life's most treasured one which is going to bring you so much name and fame. But this process happens only if you start experimenting rather than following traditional methods. It is completely normal to try so many different things. From my experience, if I had to share, I colored eggs once and I photographed it. It turned out to be so well. Isn't it crazy? But sometimes these crazy thoughts will give you great pictures. So never stop experimenting with composition, lighting and basically all the Photography related terms. It helps you learn more and become a better Photographer.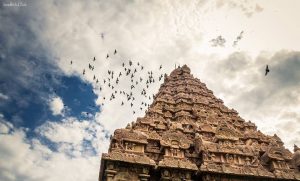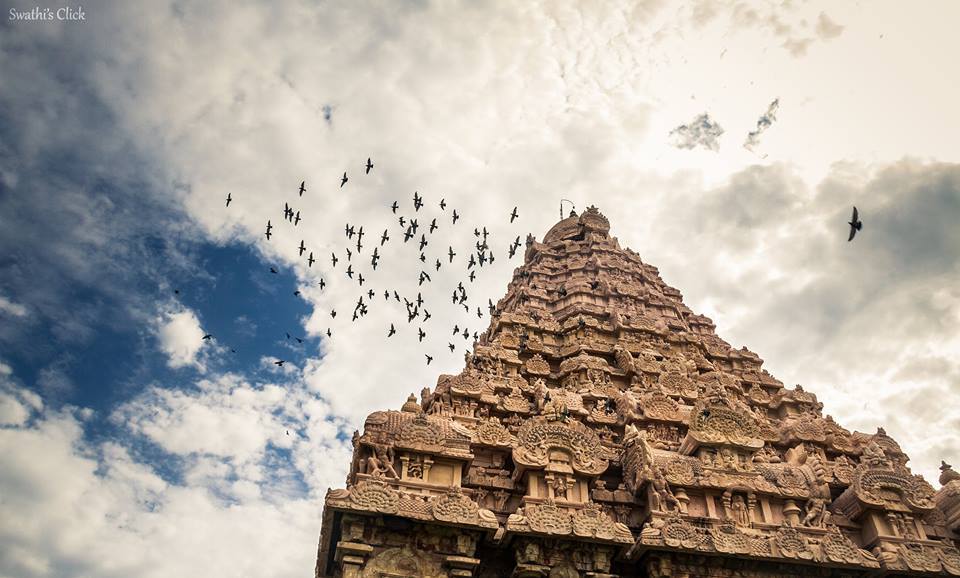 6. Backup the Photos
We never know what will go wrong and when it will go wrong. So it is always safe to backup your picture while traveling. It is also good to have extra memory cards in case you run out of space. An extra battery will also help. Camera charger and Laptop are very much essential to copy the pictures and to save your memories instead of deleting them. Carrying a laptop can also help in editing your pictures and uploading them at that instant. Apart from this, You can also experiment with mobile photography and stay updated by posting on Instagram and Facebook. Backing up is always a safe game. Never skip this step to avoid heart breaks. ( Loosing PICTURES – The pain is real!)
Apart from the above Travel Photography Tips and Tricks, it always good to carry a safety box along with you during the travel in case of emergency. Enjoy your trip and HAPPY TRAVELLING 🙂