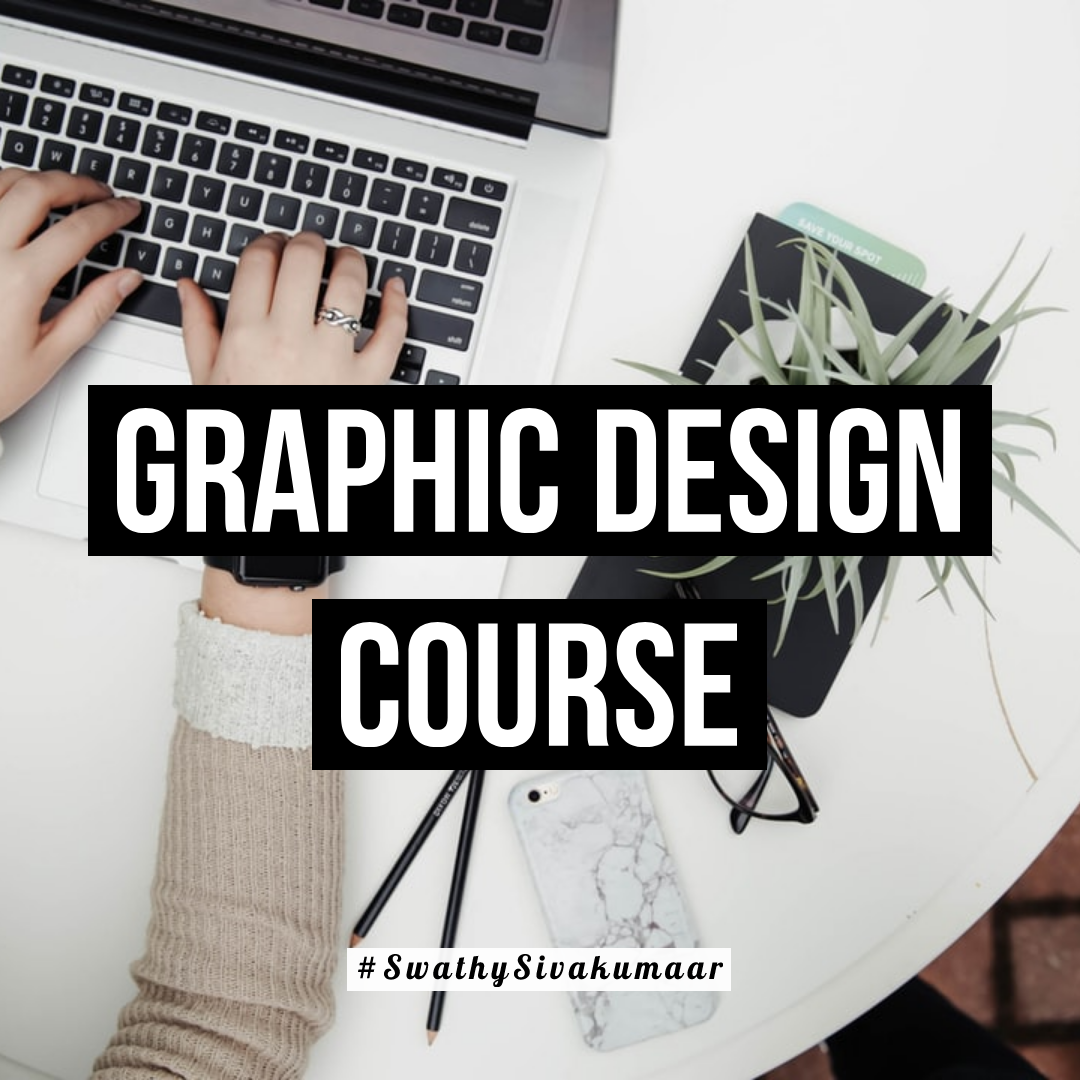 Course Description:
Graphic Design is the pictorial representation of concepts to make it more understandable. The common examples are signboards that we come across on a daily basis.

Presentations are also an example of Graphic Design. From creating Infographics to making Posters, and Logos, Graphic Design has now become a vital one in every industry.

Our Graphic Design course includes step by step instructions, Classroom Exercises and Discussions for customizing the program to work in the way you want.

Creating a new document from scratch for Print and Web, Understanding Navigation and Measurement systems, Understanding and working with layers and layer styles to add reality, Using Selection Tools, Drawing shapes creatively and getting Creative with type.

Along with the Graphic Design Program, We have an Additional Session on what you can do further once you complete the program. We offer Placement assistance. We also guide you to do Freelancing.
Course Duration: 2 Months
Course Fee: 20,000/-
Contact: +91 73970 18216
Software Covered:
Adobe Photoshop

Adobe Illustrator

Adobe InDesign
Who Should Attend?
Photographers

Bloggers/Vloggers

Digital Marketers

If You want to gain extensive knowledge in Graphic Design.

If You want a career in Graphic Design.
Special Features:
The Course includes everything that You need to Start Your Career in Graphic Design.

More Practical over Theory with Live Practical Sessions.

Community Building

Equal importance to Technical & Creative topics.

On Successful Completion, You will be Certified from the Institution.

Overall, You will become a Better & Confident Graphic Designer.
Course Content:
General Topics:
Fundamentals of design

Concepts of Graphics & Illustration

Digital image editing Techniques

Introduction to design style & vector graphics

Understanding the design requirements.

Understanding the target audience.

Ideate, Research, and visual exploration

Typography

Interactive design

Portfolio preparation

Approaching Freelance Projects
Software Based Topics:
Understanding the fundamental roles of Photoshop.

Introduction & Understanding the workspace Creating a custom workspace

Understanding and working with layers.

Working with selection tools.

Drawing shapes creatively.

Create, edit and format text and paragraphs.

Image size & resolution settings Color management

Moving, locking & linking layers

Merging & Flattening

Raster VS Vectors

Applying color fills & Stroke

Blending options,Contour & Lens effects

Creating depth effects

Linking text to objects

Increasing efficiency with keyboard shortcuts.

Place multiple images in a document. Exporting Files in Various formats (PDF, PSD, JPEG, PNG, TIFF, GIF, etc..) 

Our Classroom Exercises include Working with Posters, Logo, Magazine cover, Flyers & Brochures, etc..
Guidelines:
Owning a Camera/ Laptop is not required for the class as You'll be getting it Camera for practice.

Accommodation & Food is Separate and is to be bared by the Individual.

50% of the Course fee will be taken as an admission Fee to confirm a slot.

The Balance 50% of the Course Fee is to be paid on the day of joining.

The Course fee is a non-refundable one.

You can either continue with future batches or pass it on to a Friend of Yours.

Be Open-Minded & Involved.

Staying Away from Mobile Phones during class hours in Mandatory.