Fundamentals of Photography (online)
Who is the Course for?

If you are a beginner who wants to study Photography
If you want to come out of "Automatic" and start clicking in "Manual Mode"
If you want to gain extensive knowledge in Photography
If you want to level up your Photography Skills

Photography Course Description:
Photography is something we love. From a Beginner to a Pro, Who does not like to click? But ever wondered what stops you? Because of not having time and money and with plenty of information floating online, The Major problem that you face is to choose the right study place and finding the right mentor. As a result, You learn bits and pieces Photography but lack practical knowledge which is the main essence in learning Photography. In this Photography course, You will be learning a mix of Technical as well as creative concepts. The Insights of this Course are unique just like My other courses are. Being a Photographer Myself, I know what is needed for the Current Trend & This curriculum is framed with a lot of research behind.
The Mentor
"I Began My Career as a Photographer in 2013. It all started with My ardent interest in Writing. I started taking pictures based on my words. The world of Arts has always amazed Me! I do Professional Photography in Bangalore. I also run Sketch Career, a one of its kind institution where we offer short term intensive training in Photography & Digital Marketing related Courses & Workshops. My teaching career started in 2017 and I take pride in training 200+ happy students till now. To me, Photography is not what you do for yourself. But what impact it creates on people and how it inspires them in different ways."
Regards & Best Wishes,
Swathy Sivakumaar
Course Content:
Day 1:
Introduction to Photography
Current Trends
Mind Map
Pre Visualization
How to hold your camera
Day 2:
Starting with manual mode
What is Shutter Speed
Uses of Shutter Speed
Long Exposure Photography
Light Painting Photography
Day 3:
What is Aperture
Uses of Aperture
Depth of Field
Bokeh Photography
Impact of Movies in Photography
Day 4:
What is ISO
Uses of ISO in Photography
How ISO affects Picture Quality
How to use ISO effectively
Low Light Photography in ISO
Day 5:
Getting Better with Exposure Triangle
Control Exposure Triangle Effectively
Handy Tips & Tricks in Photography
Day 6:
Types of Lenses in Photography
Primes Lenses and its uses
Kit Requirement
Day 7:
Introduction to Framing& Composition
Framing& Composition Rules
Types of shots
Rule of thirds & its uses
Conclusion
Course Outcome:
You will become a better Photographer
You will become a confident person overall
You will come up with creative ideas to level up your Photography
Testimonials: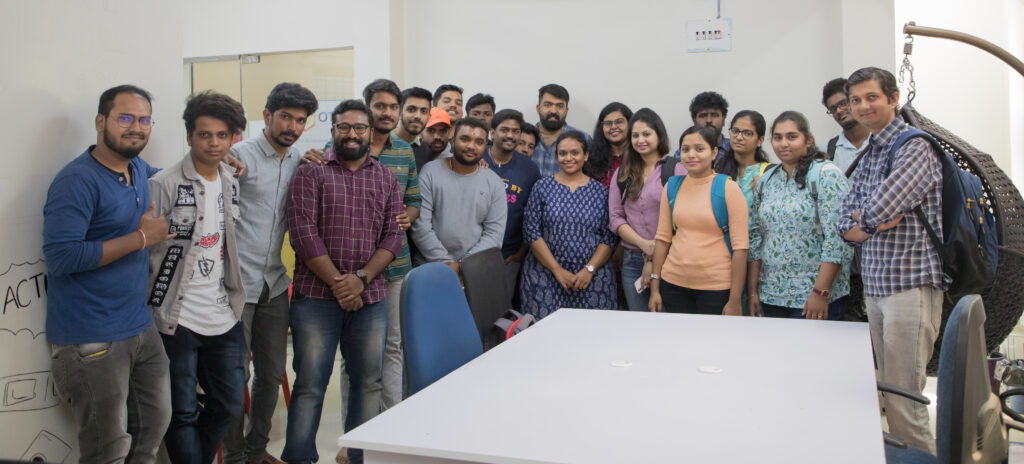 "I took an introduction to photography course with Swathy in December 2018. It was a great experience to learn more about the technical aspects of photography and how some of the effects are created with the camera. Swathy is great at answering all your questions and give you many opportunities to ask as many questions as you want. I also had a very limited time in Bangalore, so Swathy was very accommodating to my busy schedule, which was awesome. Overall, I would recommend her if you want to get into photography but don't have that much background." -AVANTI PRASANNA
"The way she conducts Photography training always impressed me. The basic course which I attended was filled with a mix of theory and practical. She doesn't leave our hands just after classes also. She will connect with us even after her training through photo walks. This photo walks she conducts every week is attended by previous students and my batch people as well. And it has given me a bunch of similarly interested friends too. I recommend every Photography beginner to be part of the Photography course. And thanks Swathy for giving us such a good course and good friends." – SANOOP LINOV
"I went inside the Sketch carrier with zero knowledge and now my confidence level thinking all has been increased because of Swathy mam. An amazing teacher with a lot of experience. Not only the theory, but a lot of practical and Photowalk was also covered as part of the training. The training helped me a lot to understand camera functionality, settings and now I am more confident than I start. No doubt She is one of the best trainers. It's a must-visit place if you want to learn photography. " – PARTHIPAN
"The best mentor got for photography. I used to click pics with a phone later swathy mam thought me how it was more fun to learn with different techniques. I really enjoyed her classes hope I attend more of her classes in the future. " – NAMRATA BANJARA
"It was a pretty good experience. The way she presented the contents helps in understanding the topic better. We did a practical session too. Most of us were beginners and at the end of the session, we got some idea about the basics of photography. She clarified all our doubts and explained them to us individually. " – POORNIMA
"Session was very pretty useful. Earlier I have zero knowledge about Manual mode photography. Swathy teaches the concepts very well with live examples. It helps me a lot about photography with Manual mode. Now I got better exposure to enhance photo skills. She has good photography and camera knowledge to share with us. This is the best place, Who are looking to learn photography. Thanks to Swathy & Team. " – HEMUKUMAR
"I had only a beginner's knowledge of photography, largely taking pictures on my DSLR camera in the Auto mode. Wanting to learn more and take pictures that I wanted and not what the camera wanted me to take, I enrolled in Swathy's class. After three weeks of theory and practical tutoring, I am getting to know my camera better and to take pictures that I want. Swathy is a very good teacher and one who is passionate about photography. And this comes through during her sessions. I would unhesitatingly recommend her to anyone interested to learn more about photography. " – S MURLIDHAR
"I am very much thankful to SWATHY madam, for giving me a better clarity about photography. As I always believe in practical experience, this is a better platform for learning. I spent quality time with madam so that I am clear in mind about my goal. I had equal no of theory and practical classes. Which is very helpful for improving technical and also creative part of photography. Thanks for everything. " – SUMESH KR
"One of the best trainers ever I met. Swathy has good knowledge of Photography, Editing, etc., Skills. I thought it's difficult to learn photography but she trained as much easier with more knowledge and good tips. I'm much sure this is the right place for photography. Thank you so much Swathy." – SATISH
We have groomed numerous entrepreneurs, artists, and innovators!
They came to us, with a dream in their eyes, just like you!
We just showed them a path, and the rest is history!
It's time you choose yours!
Your destiny awaits you!